We've all been there; a snafu in the warehouse or a computer glitch has rendered an important deal or client dead in the water.  As Alfred Lord Tennyson wrote some 150 years ago in his poem of military disaster, The Charge of the Light Brigade, "Someone had blunder'd."  Somebody has to go give the grim news to the boss, and you're elected to do it – either because it was your baby or because everyone else is senior to you and send you as the sacrifice.  It's a tough play, either way.  The kind of thing that makes you wonder why you were so keen on getting that MBA in the first place.  Nobody likes to be the bearer of bad news; in medieval times such a messenger was often beheaded by a wrathful king or resentful vizier.  Today we still say "Don't kill the messenger!"
But such an action does not necessarily have to be a career killer or an excuse for the boss to put a black mark next to your name.  At Careerglider we think there are some good ways to work through this kind of all-too-typical aspect of any professional career.  Here are a few ways to minimize the damage and perhaps recast the debacle into something to your advantage.
Be sure of your facts.  Like a professional journalist, before you deliver the news make sure that your sources are correct, and not slanting the news to make things worse than they are.  Get the details and be able to tell the bossexactly who told you what.  Oftentimes the boss will already have gotten wind of the problem, and will be more anxious to trace it back to its' source than to blame you for it.  On the other hand, remember that dispatch is crucial in bad news situations; you don't want to sit on the bad news until it becomes old news.  The worst thing you can hear from yourboss when you bring bad news is "Why wasn't I told of this earlier?"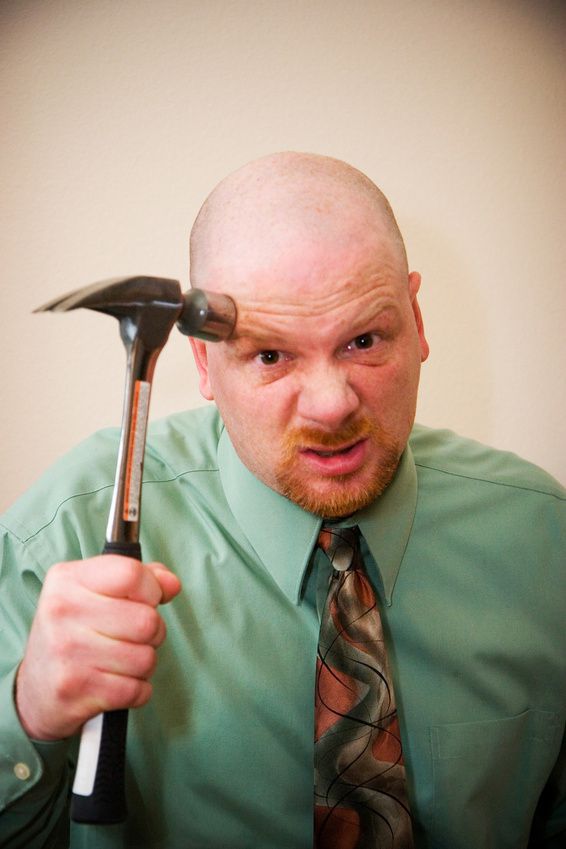 Don't take sides or assign blame.  You're not playing a game of marbles, you're helping to run a business.  You'll look remarkably mature and professional if you are able to present the bad news without any judgment or finger-pointing.  Even if the boss asks you point-blank whose fault it was, try to play the middle ground and say you want to wait until all the facts are in before making any hasty decisions.  Insecure and unprofessional workers rush in to assign the blame, which may work to their benefit in the short run; but in the long run it is always the balanced and dispassionate person that the boss will value as a trusted colleague and advisor.
When you bring a problem, also bring a solution.  Your boss will quickly start to detest you if all you can do is bring him or her stress-inducing bulletins of disaster and despair.  Leave the doom-saying to a Shakespeare tragedy.  What you want to do prior to making your announcement is come up with something, anything that might help alleviate or even solve the problem you are laying before your supervisor.  This shows the boss that you are thinking ahead to the future welfare and prosperity of the company, as well as your own boss's peace of mind.  Try hard to see if there is any kind of 'silver lining' to the problem.  Don't sugar coat things, but don't make them worse than they are.  Be balanced, optimistic, and helpful, and you just might survive and even prosper despite being the one to tell the Captain of the Titanic about that iceberg!