No doubt, you've heard it all before. Companies that want to bring in new business have to "get out there" and "impress customers." Sure, but what exactly does all that mean? After all, if there were some secret sauce that guaranteed success, we'd all be using it. The next best step is to look at what forward thinking companies are already doing to be successful. That doesn't mean emulating them in every detail, of course. It just means taking away some lessons about how a successful business is operated in 2016.
Getting customers through the proverbial door requires a bit of know-how and some intelligent thinking. So what are forward thinking companies doing to make business happen?
Cross-Promotion
Successful companies aren't afraid to make links with other complementary businesses in their industry. They know that when they do, they'll get far more business passed on to them. The Wedding Mafia is a great example of this sort of thing in action. The Mafia, despite its funny name, is a collection of wedding services companies that all recommend each other. There's a caterer, DJ, photographer, and tailor. And they all pass on clients to each other in a big merry-go-round.
But perhaps your business doesn't fit into some existing pattern of client spending, like weddings. No matter. You can still put your name at the bottom of somebody else's website or business card. Just make sure you find partners whose clients are likely to be the same as yours.
Show Clients Samples Of Your Work
Clients don't want to pay you money when they don't have a sense of the quality they'll get in return. They want to see that you're really as good as you say you are. Obviously, the best way to demonstrate your skills is to send clients work that you have already done.
Another cool tip is to approach potential customers with ideas. For example, you might be a web designer looking for extra business. One way to get it is to find sites in obvious need of improvement and then send them tips and advice. The next step is to offer to do a small job for free, to see if they like the quality of your work. Before you know it, your foot is in the door, and you're giving a big contract worth serious money.
Focus On Good Deeds
A lot of people in the business world as too focused on the money. They sometimes don't understand the power of being seen as an individual who does good, as well as has a great product. One person who does understand the importance of good deeds is Ellen Cagnassola. She runs a handcrafted soap business. And she's always willing to share her ideas and her time with others. Why? It turns out that this type of altruism doesn't go unrewarded. Ellen has found that focusing on doing good things in the community boosts her business. People actively want to be a part of what she is doing. And she has no trouble finding customers who feel good about all the good work she is doing. Of course, she makes a point of publicizing her good work, and any astute businessperson would.
Get Competitive With Online Intelligence
Back in the 1980s, things were rather different for startups. It was hard for them to find out what their competition was doing unless they knew somebody in the industry. Now company operations are open and freely available for all to see. A few clicks on your competitor's website or social media accounts tells you exactly what they're doing. And with less secrecy, it's far easier to compete with established players.
Focus On Your Strategic Advantage
In the past, businesses were far more horizontally integrated. Each company provided its own admin and HR function; it's own marketing, finance and so on. But today, this sort of thing is still going on, and it's dragging businesses down.
Take eBay and Amazon-based startups, for example. Here we have new companies focused on supplying customers with niche products. But notice what is important here. It's the "niche products" that give these new startups an advantage, not their ability to supply customers. Yet all too often, it's the "supplying" part where companies spend most of their money and energy. After all, it takes an enormous amount of human labor to process and ship individual packages.
Forward thinking companies don't bother with any of this hassle. Instead, they use global fulfillment services to get the job done faster, better and cheaper. To them, it's simply a matter of focusing on what is vital in their business. Is there business about going through the motions of packing and distributing a product? Or is it about delivering something new and quirky to the market that it hasn't seen before? If I were a betting person, I'd wager it is the latter.
Create Beautiful Marketing Languages
Marketing is a term that can send shivers down the spine of the most robust entrepreneurs. Why? Well, the short answer is that it is expensive.
For that reason, forward thinking companies tend to put a lot of thought into their marketing materials. They want materials that give them the best bang for their hard-earned buck. Part of that story means that marketing materials need to display the brand image consistently.
Let's think about when you go to meet a new client. What is it that they want to see? Well, depending on the services you offer a brochure perhaps or a presentation with your branding. They may want to see a portfolio of your work so far. And they may even expect a stationery package.
Don't Wait For Customers To Find You
It was once said that if you build it, they will come. But on the internet, that couldn't be further from the truth. If you remain firmly within the confines of your own site, you'll languish in obscurity.
So what can you do? Well, the first thing that most companies do is buy a big mailing list and start spamming people with adverts. This type of cold advertising is rarely useful, and it could be hurting your business's image. So are there any better solutions?
Forward thinking companies tend to take a different tack. They know that people, in general, aren't interested in their product. So they start by trawling the internet, looking for the sort of individuals who are. Then they write a personalized email to that potential client explaining why they should work together. Sure, it won't work every time. But it's a significant improvement over simply sending out spam and hoping something sticks. People tend to answer letters that they see as personal, and so you're much more likely to get a response.
Get On The Local News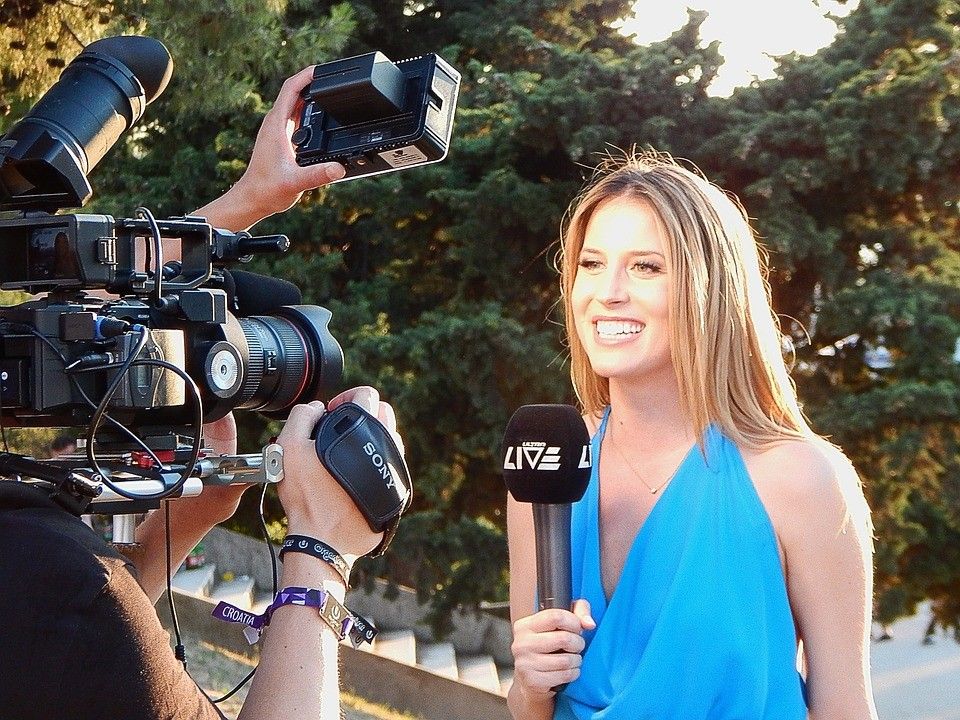 The local news loves stories about new businesses that are doing something interesting or useful in the area. Local news outlets love it when a home-grown talent makes it big.
What do you think sounds better to the local press? "Entrepreneur makes it big by landing national deal." Or, "Wisconsin mom lands big national contract." It's the latter.
Savvy entrepreneurs know that the media can be used as a powerful tool to get their brand out there. And if people can see that it is successful at the same time, they're likely to think that there is something worth investigating. Of course, you don't just have to use news media to market physical products. It can be great for getting the word out on the launch of a new national service or even an eBook.