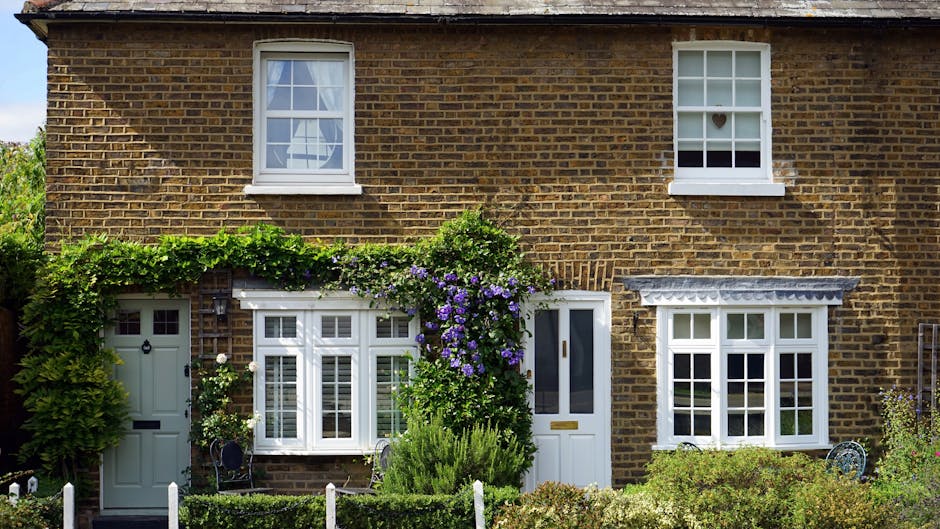 Property has long been one of the most popular forms of investment, and if this is something you are interested in, you need to have a careful and considered approach. After all, this represents a big investment and the last thing you want to do is make a costly mistake. This is where extensive research comes into play before doing your property hunt and signing on the dotted line. But, what sort of things should you be looking out for when researching? Read on to discover some useful tips that will help you during the property research phase.
Get to know the neighbourhood – You need to do as much research as possible about the neighbourhood when buying a property. After all, you are not merely investing in bricks and mortar; you are investing in the area. You can find some advice on finding the perfect rental property neighbourhood here: https://www.listenmoneymatters.com/rental-property-neighborhood/. You need to make sure it is a location that is popular with renters. What does it have to offer? What are the schools like? What are the crime rates like in the area? Is the neighbourhood pleasant? What are the people like? Is it a friendly place or do people keep to themselves? These are the sorts of questions you should ask so you can get an understanding of the neighbourhood as a whole. This will not only help you to determine whether it is a good area to invest in, but you can understand the sort of people you will be marketing to. This will help you understand the type of tenants that are going to be right for you. Will you be marketing to couples, single people, or families, for example? Knowing whether it is a professional area, family area, or somewhere for those seeking cheap accommodation is important, as you need to determine whether this aligns with your goals or not.
Rental yields – Of course, the whole reason you are investing in property is so you can make some extra cash, and so you need to look into the financial side of things. You can start by doing some research into the most popular areas in the location you are considering. Resources like this can be helpful: https://www.rumah.com/panduan-dan-referensi/menjual-rumah/100-rumah-dijual-terpopuler-di-indonesia. You will get an understanding regarding what places are most in demand, so you can pick an area whereby it is going to be easy for you to find tenants. After all, it is all about striking the balance between good rental returns and demands. There is no point in investing in an area with high average rental yields if no one actually wants to rent a property there to begin with. This is were a lot of new investors go wrong- they only look at the average amount of rental payments per month, but they do not assess the supply and the demand. If you can find somewhere with high rental yields and high demand, you have found the perfect formula. Nonetheless, do not only consider these figures now, but you need to look at future forecasts too, which is something that will be discussed in the next section.
Future developments – Another mistake that a lot of new investors make is buying a rental property and only considering the here and now – not thinking about the future. However, you need to look into future development plans and anything that could impact the property going forward so you can make sure that this is an investment that makes sense. Take your time to find out whether there is anything in the pipeline that is going to have a major impact on the area, for better or for worse. Of course, predicting the future is never easy, but you can talk to the government or local authority in your area to find out what new developments are in the pipeline. This is information they will be able to pass onto you. You should also look into the job market in the area; is this is a place whereby new jobs are going to be created? This could be the case if a business is planning on moving to the area. Things like this will increase demand and value, so it is always good to consider this when you are looking for a property to rent.
Property comparisons – As is the case with any business, you need to check out the competition. Look for properties in the area that are similar to what you are considering. What sort of money are they making? Have they had trouble finding tenants? If their property is currently empty and has been for some time, this is not a good indication. You also need to look for ways you will be able to differentiate your property so you can ensure you top the list when tenants are looking for somewhere to rent.
As you can see, there are a number of different important aspects that you need to research before you do your property hunt. If you carefully research all of the factors discussed above, you can ensure that you have all of the information you need to make the best decision for you regarding what property to invest in. Remember, it is critical to keep in mind that this is an investment and a money making opportunity, so it is all about profit potential. It can be easier to switch into homeowner mode and start buying as if you were looking for a property to live in yourself.