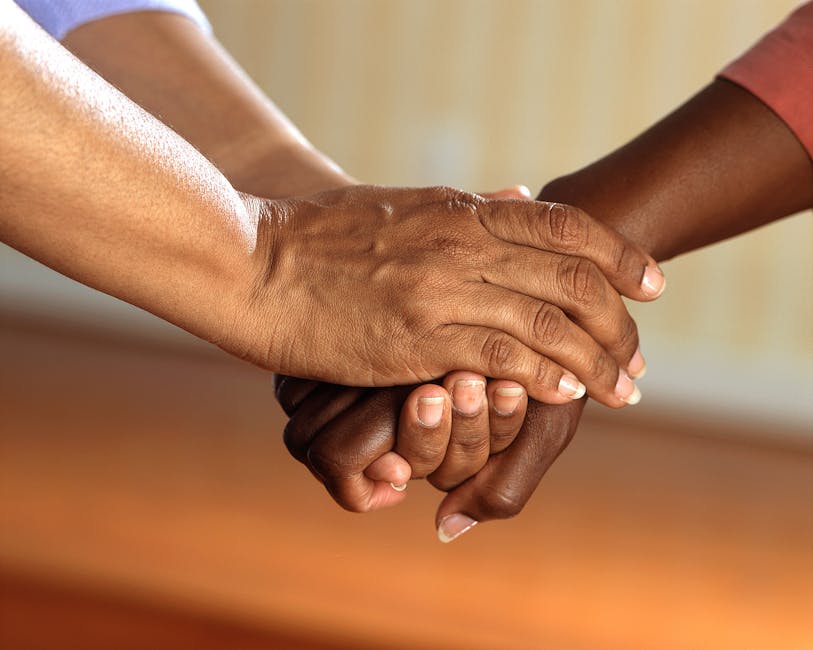 Ever thought about taking up a career helping others? Whether you go to medical school, get involved with education or join your local law enforcement agency, there is a vast range of benefits that go with it. And whether you are operating at the top of the scale – as a surgeon, for example – or the lower – as, say, a childcare worker – those benefits go far beyond money. Let's take a look at some of the advantages you can expect from working for the good of society and helping others.
You make deep connections
When you work in the corporate world or are in a career where the money comes first, it's often the case that you find everything about it superficial. You'll put up with your boss because you want a raise, and you will go through the small talk with colleagues because you have nothing else to say to them. But when you are working towards a good cause, you actually make deeper human connections. You have a direct impact on someone's life, bring comfort when they need it, and give them tools they need to have a positive future.
It's good for the mind, body and soul
Research suggests that helping others extends your life expectancy. It also has a number of positive benefits to your overall mental and physical health. Helping others reduces your blood pressure, releases endorphins in your brain, and, according to one study, can even help reduce chronic pain symptoms.
It's transformational to you
Making the decision to help others sets you on an incredible path. Let's say you start working as a community health advisor, educating people to make better lifestyle choices. It could start you on a pathway to nutrition, or general fitness. You might end up doing an online master of social work course, or specialize in working with aged people, young people, asylum seekers or in mental health. The point is, no matter where you start in a career helping others, there is always somewhere to go – you will never feel stagnant.
It's transformational to communities
If you want to live in a better world, then do something about it! Helping people as a career doesn't just give you choices, it also helps the community you live in to excel. And whether your speciality is in healthcare, public safety, social work or teaching, everything you do will directly contribute to the health and wealth of your local area.
You will be someone's hero
While you might congratulate yourself for winning the company's sales competition, the only other person who will be thankful to you is your boss. But when you work in the community and help people, you will become a hero on an almost daily basis. You will take on your client's problems and fight them on their behalf – when no one else will. It's a kind of job satisfaction that you just cannot get anywhere else.
It's a growing sector
Worried about your job? There will be no such concerns in the community services sector, as it is currently creating one out of every four jobs in the country. It's a sustainable career that offers long-term employment if you have what it takes – so what are you waiting for?