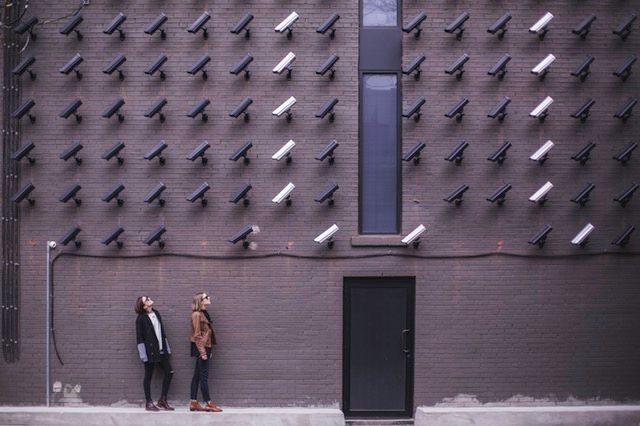 With every passing month, it seems that there is an embarrassing security breach, from customer passwords being leaked to extremely personal data being stolen in bulk. From the perspective of a new business, you are in over your head before you have even begun to delve deep into making your business a reliable commodity. The relationship between customer and company is a sacred one, and with all the businesses making missteps in accidentally letting passwords loose, or having information taken, it doesn't leave the customer in a very trusting position of your abilities. This is something that can be rectified using a few simple approaches. The real reason from the business perspective to make sure that you are supremely protected is not just for customer satisfaction and their continued trust in your business or brand, but to actually save yourself money in the long run. Financial penalties and significant losses as a result of data breaches are becoming a lot more common. So not only is it advisable to make your data as secure as possible, but it is your duty. How can we do this?
Take A Step Back…
Identifying all of the risk factors in your company can be difficult when you are firmly ensconced within the framework. Instead, you need to step out of the business and look at each aspect properly. It is very surprising when you know what parts of your company are completely unprotected. Tech is a prime example. Understanding where the easiest "boarding points" are for viruses to enter is something that may not even figure to a new business. And the big one for small businesses is using personal devices. It is much easier for us to use our own devices and tablets or smartphones, but the problem is that when we take our devices home, we will install programs and software we would never use in work, and once we connect to the work systems it will infect the corporate network.
To protect the devices, you need to make a two-pronged attack. Firstly, you need to implement a policy that states exactly what can be done with the system while in work. The second approach is to install the most appropriate software to give your business adequate protection. A very common approach is to install web blockers, but this all depends on your business. If surfing the web is an essential part of the nature of the job, for example, if you run a blog, then you may have people contacting IT to add certain websites to the "safe list" so you may want to do some research beforehand. Taking a look at the big picture as a business leader will often mean that you are not looking at the smaller parts of the business. It is very difficult as an SME or a startup to make time and effort to find the chinks in the armor, but these are the little points where a hacker will easily find their way in. The whole tech sector is sophisticated and dense, and if you don't have the right people on side to identify where the errors are, you will have a lot more problems going forward.
Communicate With Each Other…
A very simple, yet underrated approach to running a business that has security at its forefront. While many business articles use the topic of communication to develop a cohesive workforce, this is, in fact, one of the best uses of business protection. A large, faceless corporation has security methods implemented in its droves, but the communication between employees is virtually nil. And while these companies have the funds to put together a health and safety campaign, it might not have as much of an effect as you in the small business having a sincere chat about the negative outcomes of poor working practices. The issue with a large business is that there can easily be a rogue employee who is slowly siphoning data bit by bit. And spotting that employee may take years. That person would very likely work late and start early, and seldom take vacations. But before the evidence that this person has been committing a fraudulent act, it could be too late, and the information has been stolen, and your business has lost the trust of its customers. Firing the employee and legal action would be taken, but it will be a big dent in your company's pride and reputation.
The best method in a small company to get your staff working with the right mindset is to encourage a sense of self-sufficiency. Losing data can be easily done, which is why it's so important to make sure that each staff member is working with the best of intentions. Making sure that information is locked away, or that there are waste bins nearby so people can dispose of information safely and securely are very simple, but every effective, methods. These things need to become an everyday habit for the worker, and locking files away, locking their computer screen, and locking doors need to be ingrained as a regular occurrence, not after something drastic has happened. This is a common reaction to a big data breach, and gradually these practices become more and more lax until you're back to square one and it happens all over again. This is not a good mindset, so be upfront with your communication, and encourage your staff to communicate with each other. It's not just a great way to protect your company, but it makes your staff into a better working unit, which will benefit your startup tremendously.
Make Your Security Methods Supreme…
Once you have identified the weaknesses and briefed your staff, you can rest easy right? No. Now is when you need to have a solid security system in place. There are many ways to do this, but it can be very difficult in a small business to free up the right funds. It cannot be underestimated; you need to make sure you have a veritable money pot for security. Even for a small cost you can get a security system installed, and even for those where money is a real issue, a "dummy" security camera can be put in place, and this will achieve the right effect. But as security systems are becoming more sophisticated, the role of the old-fashioned security guard is slowly being made redundant. For small companies, there are video cameras that can play a live feed to anywhere if you log into the system. On http://electricalconnection.org/services/commercial/video/ there are options for live feeds and even motion sensor cameras. A video security system is an essential addition to your business. Even small businesses aren't exempt from small-time crooks, and you need to have a system that gives you peace of mind. ID badges are another simple way to keep your building secure. Digitized ID badges that can open up an electronically operated door is a method most business now use, and it needs to be part of your setup. You can also use things like eye-recognition, voice recognition, and thumbprint recognition once your business increases in funds. The great thing about voice recognition is that it makes for a very secure approach to protection; the problem is that it can be too secure. If that person has a bad throat or has lost their voice, there could be issues. In which case, the old standard of having someone with a key always comes in handy. It may not be a flashy method to protection, but having a trusted individual with a spare set of keys means that they can be called on in the case of an emergency to open up the building. You need to remember that every second counts in running a startup company. If you have issues with digital locks and ID badges, you need some sort of manual override. Security methods are an essential part of looking after your company, but you need to make sure that your building isn't Fort Knox!
When it comes to looking after your data, there are some simple methods that have stood the test of time, and there are some new and exciting innovations in tech. But whatever your budget when you are starting out with your dream business, you need to make sure that sensitive information is handled in a sensitive nature. The Data Protection Act in the United Kingdom has a list of rules, and one is to not handle data longer than it is needed. And if we are hanging on to old data, there is no benefit for us, and if we lose that information we can still pay the price! Security breaches are all too common, and it's a big headache for big businesses, but as a small business, you need to take a pragmatic approach to where the faults lie, and what you can do about them within your meager budget. Tech can be expensive, but it is vital if you need to look after your business, and there are options for you. Your staff is yet another vital tool, and you can communicate good working practices to them, and if you have a good security system, it will eventually pay for itself.