In the ever-changing landscape of legal hoops through which businesses must jump every time there's a political reform, or a new regulation passed, it can be very difficult to maintain a level head and keep up to date with the current legal standing your organisation should be taking. Employment law might seem quite straightforward, but failure to adhere to the most current regulations could have dire consequences for your business.
Whilst you may be breaking regulations unintentionally, that won't mean a thing when you're facing lawsuits in court, so it's better to avoid the risk and ensure that you're treating your employees fairly in any and every way which has been specified by law.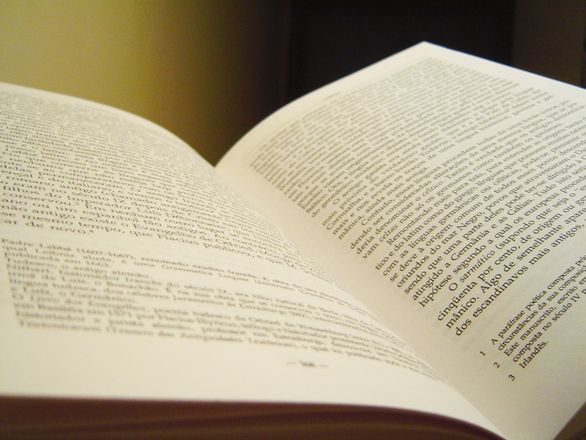 You can't ignore the gender pay gap any longer.
This isn't to say that business will be penalised immediately if they display an unfair difference between the wages of men and women that they employ, but it does mean that you'll have to start reporting on the gap between pay for each gender. This is the way things should be, and I don't think you or many business owners would deny the need for equality, but, like so many other regulations for commercial companies, sometimes things can slip through the cracks if they're not closely and cautiously monitored.
Of course, because change happens gradually and, often, fairly, it is most likely that there will be an adjustment period before allowing a gap in gender pay becomes a serious issue for businesses; whatever the industry. Still, it would be foolish not to make moves right now and act towards creating a fairer company in which the male and female workforce is roughly equal in terms of position and expected pay on an annual basis.
Your employees may have different rights and legal bindings under current regulations.
Depending on their position and role within the company, different regulations may apply to different workers, so it's vital that you don't assume a 'one size fits all' approach when it comes to your business; especially if you're a startup or a small, new business that's learning about employment law for the first time.
Freelance workers, in particular, adhere to different regulations than regular employees, as they are self-employed. Most companies won't cover a freelancer's income tax, as it is ever-changing and unpredictable, so it must be sorted out by them alone. Of course, a contract will need to be signed, but there are laws which extend beyond your company's policy regardless of whether you're hiring a freelancer, an agency worker or a regular, full-time employee.
Payment above the minimum wage, a fair and healthy working time per week and basic health and safety regulations are all standards which any employer must meet, regardless of their own personal rules and policies. It's up to you to ensure those regulations are being met. That being said, there are services out there, such as Ellis Whittam, which can help businesses meet the proper legal requirements as outlined by government authorities when it comes to human resources.
If you don't think you're quite grasping the full extent of all the employment laws to which your company is supposed to be adhering, then there's no harm in asking for professional, legal help. Better to consider that option that struggle to keep afloat and cough out a huge chunk of company money if you were to ever face a lawsuit concerning a misstep with an employer and their rights. What you can do to help prevent this before any such issue arises, however, is ensure that your employees are notified of company guidelines and that they feel comfortable or welcome to come to you with any qualms or worries concerning operations within the business. Ensure your HR department is approachable.
Always ensure the national living wage is met.
Whilst this may not be a problem for your seasoned employees, it's definitely something to keep an eye on when you're hiring entry-level applicants, interns or employees for other roles at a minimum salary level, because the national living wage changes constantly. If you don't adhere to these changes, you could find yourself in serious breach of legal regulations when it comes to employee rights.
Laws are changing all the time for workers who receive minimum levels of pay, and the national living wage means employers are now required to pay a certain wage which is entirely separate from the living wage. The living wage is simply a 'recommended' level of pay, but paying employees about the national living wage rate is a legal requirement. The penalty for failing to do so is harsher than the cost incurred through breaking many other employment laws, so this is definitely an area on which you should constantly strive to stay on top.
Keep an eye on how hard you work your employees and how much holiday time they're afforded.
This is an area which trips up companies both small and large, no matter how unintentionally it may happen. The laws and regulations are constantly changing in order to try and encompass what truly classifies as 'working time'. It's important to keep an eye on these regulations to ensure that you're not additional hundreds of additional hours onto the working hours of your employees. You wouldn't want to unintentionally break the law in terms of a 'healthy' set number of hours staff should be working per week.
In some cases, it has been suggested that travel to and from work, if an employee is always travelling and has no set 'office' may count as working hours and this should be taken into consideration by the employer. In addition, attending certain meetings could be included in working hours. This would add enough time to the weekly requirements of some workers that you might have a legal case on your hands if you don't specify this in the salary and job description.
In terms of the salary workers can expect during holiday time, it might be possible that laws are passed to alter the required salary in terms of additional hours worked (overtime and commission).
Whatever the specific nature of your business, the key is to always pay attention to the ever-changing legal landscape and ensure you never discriminate against workers or prevent them from attaining the rights afforded to them by law.