If you're running a business online this year, you are probably looking for ways to boost your profits. You certainly won't be alone seeking this endeavor. It's a goal that all business owners are after. They want their companies to be as successful as possible, making them more money. To do this, you just need to attract the interest of new customers. You should also make sure that the customers who are buying from you do give you repeated purchases. A business model where a customer buys once and then stops won't be very successful at all. You might be surprised at just how simple it could be to increase business demand online. It's not an exaggeration to say that it could be as easy as one, two and three.
SEO Is Simple When You Know
You have probably already heard of SEO. SEO simply stands for search engine optimization. If you engage in SEO, you will be changing your site to make it more responsive to users searching for products or services that you are selling. You can think of the online world as a network of roads, and your site is one place that customers can stop on their travels. SEO is like putting up neon lights around your building to make sure that they do this. It's important that you do this because other businesses will already be putting up their own signs.
SEO could be seen as the bread and butter of online marketing. But it's important to realize that these days it comes in many different forms. You would be foolish to think that SEO still simply means adding keywords and links to your site. While this will certainly help your online ranking, there are other things that you should be doing as well. This is particularly important as Google continues to impose stricter methods as they determine what counts as good SEO. If you get caught using poor SEO practices, your business ranking will fall. This will most likely be due to a Google penalty. They are incredibly difficult to recover from.
Most business owners do use a search engine optimization agency rather than setting up the service themselves. If you do this, you will be giving yourself the best possible chance of making headway online. You just need to make sure that the agency you use can get you where you need to be. It is important to make sure that they are not using black hat SEO techniques themselves. You must be aware that no SEO agency can promise you results online. Indeed, it's true to say that even Google can not guarantee that you see the best results. Thus, you must choose a company based on their previous endeavors, rather than their promises to you.
Social Media Frenzy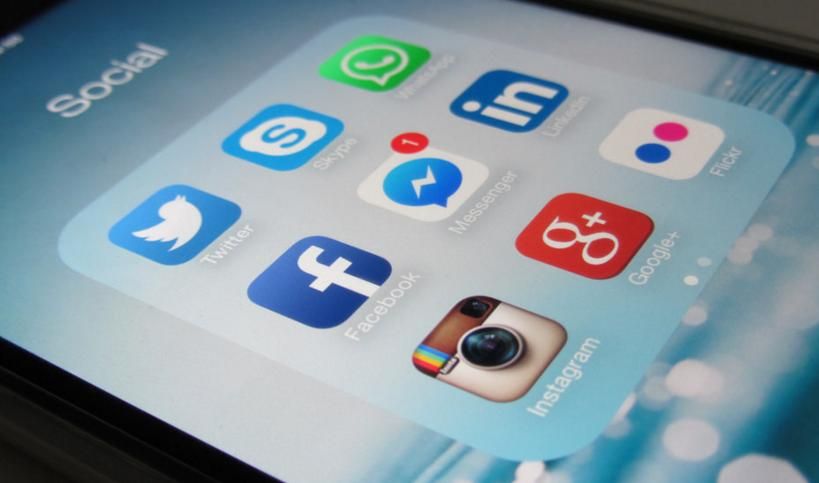 Social media is rapidly becoming one of the most powerful marketing tools for business owners. Using social media, it is possible to gain the attention of an online audience. But, rather than just making sure they want to buy from you, you can get them to feel connected to your company. This connection will ultimately help you build loyalty in your business. Eventually, that will mean that customers are going to want to continue to buy from you. Even if there might be a different company offering a better price. Or, a new exciting product on the market.
To gain this type of loyalty, you just need to make sure that you are connecting with them in a personal way. It would be fantastic if customers saw your business as they do other friends that they follow through social media online. What we mean by this is that you want them to be pleased to hear from you. They should be interested in what you have to say and eager to look at the content that you release.
It's not difficult to get this kind of reception for your business online through social media. You will need to start by posting content. Ideally, this content should be poised to go viral. If you want that customer need to be eager to share it themselves. To do this, you need to think about what your customers would want to see and what might interest them. Once you understand that you should have no trouble making appealing, shareable content. Remember, it's important that you use as many sources as possible to get your information shared. You should not just be focusing on one social media network but all the ones that are available. This is how you will create the largest possible reach for your business.
Sublime Web Design
Lastly, you need to consider your web design. SEO will get you to your website, social media will make sure they feel connected enough to buy again. But there's no guarantee that they'll buy in the first place if your web design isn't attractive. It needs to be welcoming, interesting and appealing for it to create the right impression. You need customers to look at your site and have no doubt that you are a professional business. There are so many scams, shady companies online. You can't afford to be mistaken for one. Luckily, there's an easy way to avoid this. You just need to hire a pro web designer who will guarantee that your site looks absolutely incredible.
It also needs to be easy to use, and you should be able to lead customers to exactly where you want them to be. In this case, it will be the final purchasing page. If you can do that, there is no reason to think that you won't see fantastic sales online. Remember, if you want your site to be easy to use you just need to set up a great ecommerce platform. You should also make sure that sales are secure. If you have a problem with security, it doesn't matter how fantastic your site looks. Customer numbers will soon begin to drop off.
As you can see then making more money online really could be as easy as 1, 2 and 3.