In the old days, site owners and bloggers used to focus a lot of their time and efforts on on-site SEO. Selecting the right keywords to target, optimizing keyword placement in articles and even fine-tuning the blog's theme for maximum SEO performance are among the things that can be done to get picked up by search engines quickly. These tricks still work, but search engine optimization has changed a lot since then. Today, the best way to promote your new blog is by doing a lot of off-site SEO.
What is off-site SEO?
As the name suggests, off-site SEO is search engine optimization tactics done outside your own website. It is the act of promoting your blog across other websites in an attempt to increase awareness and generate traffic. Sounds simple, right?
Similar to on-site SEO, off-site SEO is easier said than done. For the campaign to be truly effective, you need to be willing to invest your time in things such as building relationships with other site owners, visiting relevant websites and seeking cross-promotion opportunities.
How do I get started?
When you're promoting a new blog, the easiest way to get started is by actually visiting other relevant sites and leaving comments. I'm not talking about leaving spam comments or having a bot place thousands of comments on random sites; these tricks will not do the job and will get your new blog punished by search engines instead.
What you need to do is leave genuine, useful comments to articles that relate well to the main topics of your blog. Add value to the pages you are commenting by offering good information or answering questions posted by other commenters.
You will be asked to enter your email address – usually kept private – and your website address – which will be converted into clickable URL – when posting these comments. Other users will be able to click on the URL and visit your site easily.
Content Marketing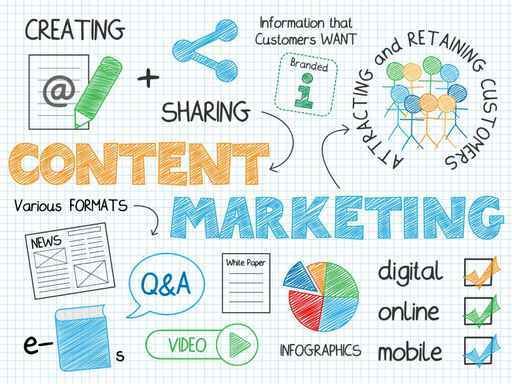 Another good way of pushing your site's off-site SEO performance and getting a lot of traffic in return is through content marketing. Now that you have left comments on other websites, some site owners will start to notice you. Contact site owners directly and inquire about the possibility of publishing a guest post which links back to your site.
As I said at the beginning of the article, you must be willing to invest your time in building a good relationship with other site owners. Start by picking websites that are in the same industry as your blog, but are not competing with you directly. Observe the topics discussed (and have already been discussed) in the sites' content and suggest a topic that might be valuable to the sites' users.
You will get a lot of rejections at the beginning; a lot of SEO experts will not tell you this, but it's okay to be rejected. Simply push forward and maintain good relationships with the sites you have selected.
Aside from increasing your own credibility and getting a good set of backlinks, guest posting will also bring engaged users back to your site. It is one of the best off-site SEO tactics to use when you are promoting a new blog or a brand.
Directories and More
One last tip I would like to give in this article works really well when you are targeting a more segmented market. There are online directories, forums and communities that may relate well to your new blog's topics. Explore these directories and get your site listed as well.
Don't just get a lot of directory listings to get backlinks and get your URL out there. Again, this may result in your site being penalized for spamming or unethical SEO practice. Search engine crawlers are now much smarter than they were a few years ago and they can detect these black-hat tactics almost immediately.
Focus on the directories that relate well to your blog's main topic, preferably directories that are manually reviewed. It takes a bit more effort to get your site listed, but the results are well worth it.
The same goes for online forums. If your new blog is about web development, for example, you can join online developers' forums and add the URL of your blog to the signature or user profile. Interact with other users by posting good answers to questions or starting valuable threads that others can benefit from.
Just Do It!
As with other SEO campaigns, the best way to get started is to, well, get started. Get your site ready for your users, start promoting it across the internet and see your visitor count grows from time to time. There are still more great tips that will help you promote your blog too, so be sure to stay tuned for updates right here on this site.