Getting married is a big decision and when the day of the wedding arrives, it will be one of the most memorable days of your life. Because of this, you may be interested in making the wedding as memorable as possible with a number of elaborate items. While you may have the desire to have a great wedding, it might not exactly be in your budget. In this situation, taking out a wedding loan may be in your best interest.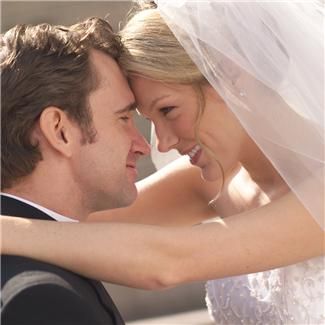 Avoid Tapping Savings
One of the main reasons that using wedding loan makes sense is so that you can avoid tapping into your savings. Most couples who are about to get married have some kind of savings that they are going to use for a big purchase in the near future. You might use it to pay for a trip or to pay for the down payment on a house. If you use all of that on the wedding, then it's going to make things difficult on you. When you utilize a loan for the wedding expenses, you can avoid that scenario and keep your savings intact.
Take Advantage of Promotions
In some cases, you may be able to take advantage of special promotions to save money while you are getting a wedding loan. For example, sometimes Clydesdale Bank will run promotions with low interest rates for a certain amount of time on these types of loans. Sometimes, it is to your advantage to use these promotions because of the unbelievably cheap cost of borrowing. Instead of using up your own money, you can get a loan at zero percent interest for a certain amount of time. In this situation, it's difficult to justify using your own cash to pay for the wedding.
Considerations
If you are interested in borrowing money to pay for your wedding, the process is generally pretty simple. You simply talk to your bank about the loan programs that they have and then you fill out an application. At that point, the lender is going to verify your income and look at your credit profile. If everything is in order, then they may approve your application. You'll then be able to get access to the money and spend it on the things that you need for your wedding. Then you'll begin making payments to pay off the amount of money that you have borrowed through the loan.
About the author:
Fiona Harris contributes to many blogs including Financial Newsgroup, where she enjoys helping people save money and keeping abreast of the latest financial developments.