Credit cards are one of those financial items that many of us are scared of. This could be down to the tough economic climate, or it may be that you have been bombarded with offers over the past few years and have become annoyed. The truth is though, that if you know how to work your credit, you can end up in a great financial position, and with extra money to spend at the end of the month.
This is the difference between working for your money and making your money work for you – and the latter is a clearly a much nicer prospect. So, here are some top tips to make sure that your credit card is working for YOU!
Rewards Cards
Keep an eye on your rewards! Reward points are a great way to make your credit go that little bit further. They generally come in two forms: air miles and the purchase points. Each of these styles has its own benefits for the user; firstly if you frequently travel for work, or you simply love the nomadic lifestyle then you will gain points to put towards flights in the future.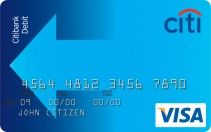 Many air mile cards also offer discounts for in-flight meals and entertainment. The flip side are the purchase points cards, which are a personal favorite, as you will gain points for every dollar you spend on your card. These points can then be used anywhere from at the gas station through to some gyms – NICE! You will just need to choose the card that best suits your lifestyle. Have a look at credit card comparison sites, such as creditcard.com.au, for more information to help you to find the best card.
Warranties and Insurance
Credit cards are well known for offering us more protection over our purchases than debit cards. In general they offer a certain level of protection over many purchases, but there are also many cards that offer some amazing add-on's in the form of insurance and warranties. Warranties will usually cover larger purchases, such as a TV. If you are with, or are getting a credit card that offers extended warranties, then you will find that you will have a longer period to claim money back if it breaks down.
American Express, as an example, offers an extra 12 months warranty on top of the brand's warranty. On the flip side of this are cards that offer insurance for your travel, car or purchases. These are a great choice for those of us who travel a lot for work or pleasure. It varies from card to card, but they generally offer a certain amount of protection against cancelled flights, lost luggage or even towing or car repair.
Pay the Full Amount
If you are deciding to get a credit card as a means to both develop your credit score and as a means of emergency money, then there are certain things you can do to make sure that you save a little each month. One of the best ways to manage your credit cards is to make sure that you pay the full amount off each month. This will save you from paying the extra interest. This is especially true if you have a credit card with a very high interest rate, like those specifically designed to help you to rebuild your credit.
The general consensus is to keep your credit level smaller and manageable, this way you are less likely to get into debt and you will be able to pay the card off in full at the end of the month.
Finally and very importantly, make sure that you always read the small print before you sign on the dotted line. This will help you to make this important decision and keep you enjoying your card for longer.