Receiving job alerts from oDesk is a good way to get updated with job postings even without logging in to the site. If you're fond of fixed-price jobs, you'll really appreciate this feature. I do! Since I rarely go for hourly jobs thus lesser time to stay logged in, I just check my email for job notifications. Of course I'm only receiving job updates from categories I'm interested with.
I think oDesk improved their job search and job alert features. Now you can setup your job feed to be more organized. Here's how: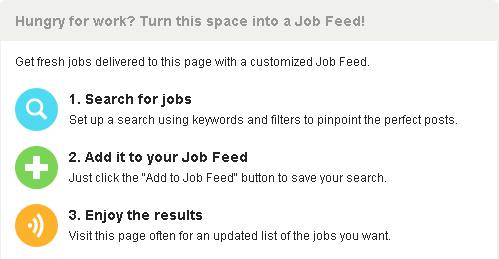 Now, aside from the emails I'm getting, I can also get instant updates the moment I logged in through my customized job feed page.
*Searches related to find online jobs work at home
how to find legitimate work at home jobs
top legit work from home jobs
work at home job listings
how to get a job working from home
work at home employment
get a job online from home
work from home opportunities