If you have spent a lot of time building a credible website, then you need to start considering ways for it to generate more money. One way to do this is by writing guest posts for other blogs. These posts will be read by a completely new audience, and the readers may decide to start following you. Here are a few tips for getting the most out of your guest posts.
The Benefits of Guest Blogging
Guest blogging is an excellent way to generate a backlink. When you post on someone else's blog, your site information is available for their readers to see. You can even choose to guest blog for free, which means that you get an extra marketing boost without spending a ton of money. Guest blogging also promotes you to a wider audience so that you can get more exposure in the blogging sphere.
Choose Your Blogs Wisely
Before you delve into the world of guest blogging, you need to research the different blogs in your niche. It is possible to post in different spheres, but you are more likely to generate more readers if your guest blog is a topic that you frequently discuss on your website.
You can use a search engine to find the blogs that are related to your content. Type in one of your main keywords and see what pops up. Study the blogs to see if you think your posts would be a good match, and find out if the owner allows guest bloggers. You should also accumulate information about the format or rules of the site on which you will be posting.
Write for Success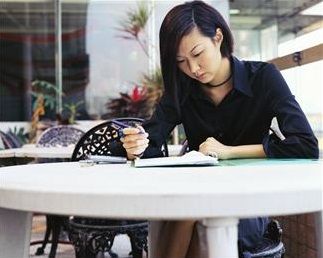 When you create guest posts, remember that your goal is to draw in more readers. You want to write a post that is insightful and interesting so that they want to read more of what you have written. Invite readers to comment on your post, and respond to as many comments as you can. This will help you make a connection with the followers of the blog that you are visiting, and it may encourage them to take at peek at your own site.
Follow Up and Maintain Records
After you have written a guest post, you should follow up with the blog's owner. Verify that the post went live, and try to check back frequently to make sure it is still up. If the owner of blog eventually deletes your post, you can resubmit the same content to another blog after the search engines have cleared it from their records.
As you are submitting guest posts, keep a record of which posts you are submitting to each blog. This will prevent you from reposting content in multiple sites, which will penalize the blog owners and cause them to refuse your future posts.
Guest blogging is an excellent marketing tool that will draw in more visitors to your site. With these simple tips, you can maximize your guest posts so that you can get even better results.
Amber is a freelance writer that focuses on Internet Business and Marketing related topics. She is also the contributing writer for SEOPowerUP, one of the best SEO services to help you with quality link building using Guest Posts.