Learning from your mistakes helps you become a better person however, it is also a fact that some mistakes cause irreversible damage. And you do not want to commit the latter lest you want to potentially cripple your online business. Some of these are:
Not Taking SEO seriously: one of the first things that you have to learn is SEO. This may sound techie and may take a while but it is worth the time. Furthermore, it will help you drive traffic to your site which can potentially get you customers. Remember, everyone uses search engines and tailor-fitting the contents of your website to increase its chances of getting on the top five list of the search engine results page are paramount.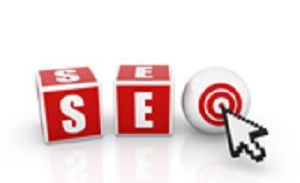 Not Focusing on Your Market: Just like with any business, it is important that you know to whom you are selling your product. Not knowing your market is like trying to hit your target while blindfolded.
Taking Your Health for Granted: This may seem trivial but the truth is that it does not mean that you no longer need to get some decent sleep just because you are often at home or in your office, sitting on your chair while you manage your online business. Remember, the only person who fully knows how to operate your business is you and if you will end up getting sick due to lack of sleep or too much stress, then your business may be compromised.
Do Not Charge Less Than The Quality Of The Service Or Product You Are Selling: This can be difficult for first time entrepreneurs and it takes time and experience to learn how to charge your clients without you losing profit. It is important that you conduct a thorough research when it comes to pricing. There will also be times that you will have to be patient when it comes to selling your product or services to the market since not all customers or clients will be initially agreeable to your price. But then again, if you honestly believe that your product or services' cost is reasonable in relation to the results it can give then stick with your price and be confident about it.
Managing an online business is not an easy task but then again, it does not mean that you will forever be inept when it comes to handling it. Read a lot and learn a lot and then apply what you have learned.
Worth checking:
Rapid Parcel are the 1st choice package delivery service for commercial & eBay clients – Compare, Choose, and Book your delivery in 6 easy steps. Find out more at rapidparcel.com