Tired of seeing those bouncing balls on your very own site or blog? That's all thanks to Bidvertiser. It might be as annoying as popup ads and this one is called slider ads.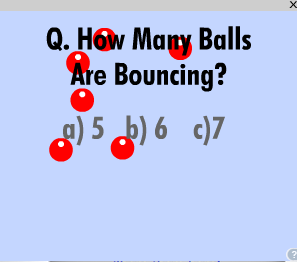 Slider Ads are ads that slide up from the bottom of the screen and are showing up on top of the page. This ad format is incredibly popular and it generates extremely high revenues. Slider Ads are showing up only once per 24 hours per user, are completely non-intrusive and have a small close button right above them.
– Bidvertiser
I've noticed this bouncing balls ads a month ago on my Blogspot blog but I just got the time today to disable it. I figured out that Slider Ads are automatically enabled for all Bidvertiser publishers since September 1, 2011. To change the default settings, you must login to your account and disable the Slider Ads if you don't want it to run.
How to disable slider ads:
1. Login to Bidvertiser
2. Click Manage Bidvertiser tab
3. Click Bidvertiser Center tab
4. Select the Bidvertiser ad you would like to edit. (Hint: URL)
5. Click Preferences
6. Under "Display Slider Ads" choose "No"
7. Click "Update"
But if you prefer to have slider ads and wish to have extra earnings online, you can enable it again. As for me, I'd rather have no annoying ads to keep my readers and visitors. I don't want them to leave my site for the fear of popups and other weird stuff.